When buying an exterior camera, 'waterproof' is something you will need to consider for a product that will be exposed to the elements.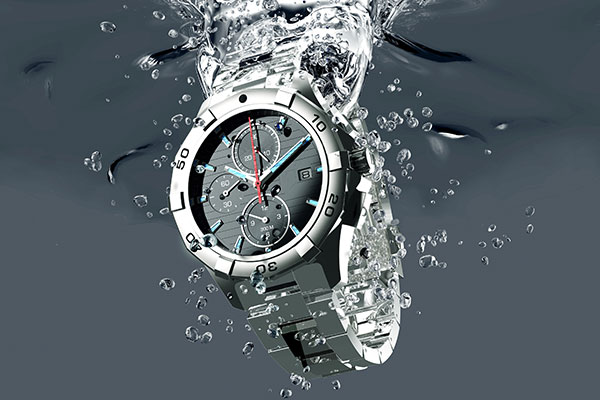 What does waterproof actually mean?
You will see many different ratings for exterior cameras – IP67, IP38, IP69, IP69K.  It can be confusing to understand which rating you actually need for your vehicle.  The IP ratings determine the level of ingress protection. The codes have lots of technical meanings, but there really is no need to be blinded by science.  Let's keep it simple – what is the practical knowledge required to make your decision?
Take a look at watches as an example. You can buy a cheap waterproof watch or an expensive one. (Think Casio vs Rolex).
You would expect the cheap watch to cope with getting wet in the rain, washing up and may be swimming in a pool, but would you expect it to survive if you went diving to a depth of over a 100 metres?
The expensive one can do all the above and still work after being submerged to a depth of over 100 metres.
But which one to buy? Well if you are not going diving then there is no technical need to spend more money on the more expensive product. 
How does this relate to waterproof cameras?
If you are only ever going to wash your vehicle with a hosepipe, then anything classified as waterproof will suffice.  If you use a pressure washer to clean your vehicle, this gives the impression to the camera that it is over 100 metres underwater!  In this instance only an IP69K rated camera will do the job.
At Fir Tree we do our very best not to overcomplicate and will always choose the simplest and most cost effective solution to whatever problem you are looking to solve. 
Whether you need advice on a waterproof exterior camera or you are looking to make your fleet of vehicles FORS compliant we would love to hear from you.