About us
Over the last 17 years Fir Tree Technology has evolved from an installer of mobile phone hands free kit and parking sensors into a trusted and reliable partner for supply of commercial vehicle safety systems, driver welfare equipment.
It's not what we do, it's how and why we do it.
With Fir Tree the story starts with you, our customer – the commercial vehicle owner. You're our why.
Welcome to Fir Tree Technology
July 2001 may well be remembered for the disqualification of Lance Armstrong from the 88th Tour de France, the premiere of Jurassic Park III, the London Stock Exchange going public and, of course, the birth of Fir Tree Technology Ltd!
To the sound track of Craig David's 'Born to Do It' our Managing Director David Imrie finally decided to turn his passion for technology beyond a hobby into a business venture. 
Over the last 17 years Fir Tree Technology has evolved from an installer of mobile phone hands-free kits and parking sensors into a trusted and reliable partner for supply of commercial vehicle safety systems and driver welfare equipment.
It's not what we do, it's how and why we do it
With Fir Tree the story starts with you, our customer – the commercial vehicle owner. You're our why.
Your need for a hassle free installation of equipment to make your vehicles safe and compliant is achieved through use of the best quality equipment on the market, unique offsite pre-installation processes and a talented team who really do G.A.S.
The end result – a commercial vehicle fitted with the most appropriate vehicle safety technology to meet your individual requirements, accomplished with minimum downtime, offering maximum traceability and a lifetime guarantee on workmanship.
(You'd be crazy not to!)
We're are not tied to any manufacturer.
This is a biggie. Fir Tree Technology is totally independent, there is no vested interest in recommending a particular brand of equipment. We can act with true integrity. The benefit to you? An absolute guarantee that you will have the best product/system for your particular installation.
Installation driven methodology.
Everything we do is designed to make the installation of the equipment as quick and hassle free as possible. The Fir Tree pre-preparation process really sets us apart.
By investing the time up front in pre-preparation, our engineers arrive on site with equipment that is ready to install. This allows the maximum number of commercial vehicles to be completed during a visit and minimises your vehicle down time.
Preparing equipment in a clean, controlled, unpressured environment ensures consistency, enables traceability and reduces the risk of error.
Our philosophy is centred on creating "plug and play" solutions.
100% compliance with vehicle manufacturer's specifications.
At Fir Tree we observe the vehicle manufacturers authorised connection points in the vehicle and their authorised method of connection to ensure that the vehicle's electrical warranty is not invalidated. You can rest assured that there will be no soldering onto the nearest red wire!
Capability to develop bespoke systems. 
There are times when an off the shelf commercial vehicle safety system just will not satisfy the requirements of the customer.  Rather than "making do" and compromising the final outcome Fir Tree can create a bespoke system to meet your exact specification. This could be achieved by combining kit from a number of different manufacturers or creating a tailor made solution from scratch.
The 3 Rs.
No, we are not talking about reading, writing and arithmetic!  At Fir Tree the 3 Rs relate to reliability, responsiveness and right first time.  That is what you can expect when you deal with our company.
Lifetime warranty on workmanship.
We're not afraid to put our money where our mouth is!
A unique lifetime warranty is offered on workmanship carried out by Fir Tree Technology Ltd.  For the lifetime of your ownership of a vehicle you will have peace of mind that if anything should go amiss with a system we have installed, because of our actions, we will put it right, free of charge.
Aftersales support.
We're in it for the long haul, we won't "cut and run", and that is a promise. We understand the market in which you operate in – it's tough, it's competitive and downtime is costly.
We'll be there when you need us, 24/7 if necessary.
Fir Tree is a family business.
We're a small, flexible and committed team with a "can do" attitude, driven by a love for what we do. A far cry from a soulless Plc controlled by boardroom politics and a profit motive. At Fir Tree we really do G.A.S ;o)
katie@firtreetechnology.co.uk
Unit A4
Sturmer End Industrial Estate
Haverhill
Suffolk
CB9 7UU
Our team
Meet the "Fir Tree family"…
Fir Tree Technology is a family business run by husband and wife David and Sandra Imrie. As a family business, strong family values shape the way we operate.  
We endeavour to be honest, fair, considerate and generous with our time, and to act with integrity in all we do.
'that will do' is just not good enough!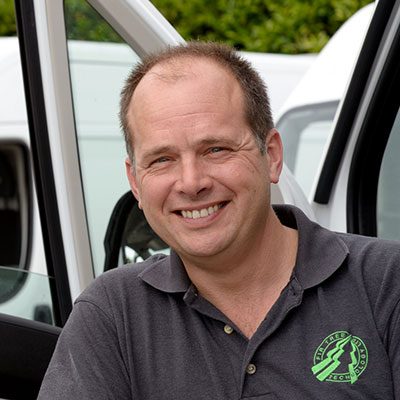 David Imrie
Founder and Director
David is the 'go to' guy when it comes to commercial vehicle safety systems and he is tireless in his dedication to our customers.
Motivated by a desire to create the most appropriate solution for a given situation, David is ingenious, inventive and always practical David strives to keep simplicity at the heart of his approach to problem solving and is always mindful that needless layers of complexity can lead to issues further down the line.
A champion for change in an industry that sometimes resembles the "Wild West" David is on a mission to raise levels of professionalism.
Just a tad quirky, with a wicked sense of fun – David is happiest when in the depths of his "man cave" (aka the R&D workshop) challenging his grey matter to create new stuff.
Sandra is the Miss Ellie of the Fir Tree family.  Her all-encompassing role sees her managing the team, the money, our customers, suppliers and David!
Sandra likes to keep a firm hold on everything that is going on within the business, ensuring that everyone knows what they should be doing and when and where they should be doing it.
Composed, calm and collected, Sandra is the Yin to David's Yang.
Martyn works alongside Karl, Ian installing equipment in to commercial vehicles. 
Martyn is mostly out and about getting to grips with the innards of HGVs and LGVs. Cool as a cucumber, Martyn is unfazed by anything thrown his way. An ideal trait given that the first rule of vehicle installation is to expect the unexpected!
Ian joined the team in 2019, his main roll is to work alongside the other engineers installing equipment into commercial vehicles.
Ian has brought many different skill to Fir Tree and can turn his hand to anything.  If he is not required on site, he can often be found in the machine room working with metal or wood.  Ian is adaptable and has been the great hell to David and Sandra with the refurbishment of the new premises.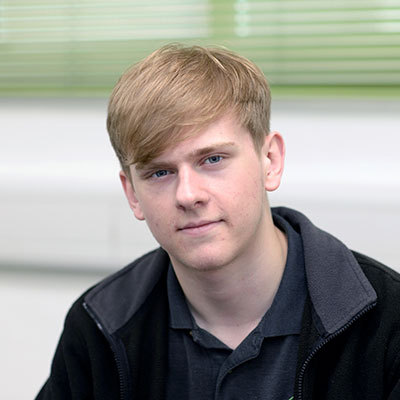 Ashley Gosling
Prep- Department Manager 
Ashley's role is managing and organising our pre-preparation room, ensuring that all the correctly processed equipment is supplied to the engineers in plenty of time for installation and everything is as it should be.
Ashley is the Master when it comes to looming he makes it look like an art form.  Ash is methodical and consistent in his approach.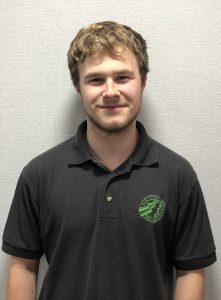 Jim Wilkins
Pre-Preparation Technician
Jim joined the Fir Tree team in 2018.  Jim started working here part-time and soon moved into a full time position working alongside Ashley. 
 In 2019 James took on one of our first big projects. He took a team of three and produced over a thousand looms every week.  He showed  great skills in running a team and working to deadlines.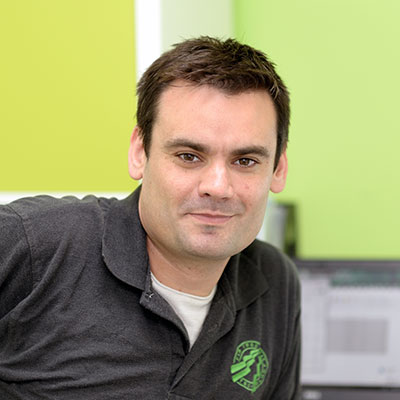 Phil Wheaton
Customer Account Manager
Phil started working at Fir Tree in 2015. He is the main man when it comes to providing aftersales support to our existing customers and generating new customers.
Phil's aim in life is to keep people happy. Full of energy and enthusiasm, he's a whirlwind – highly focused on getting the job done.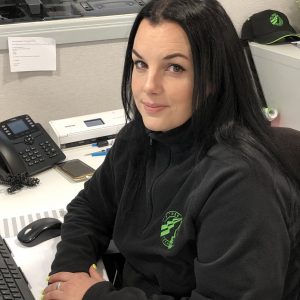 Katie Burrows
Planning and Administration Manager
Katie joined the team in 2018 as a general assistant after living in America for 4 years.
Katie initially worked in the Prep department for a year before moving over into the office.  She quickly showed that she had the organisational skills required and soon moved up to office manager  She has a close relationship with sales and the engineer's to ensure that the work get completed on time.
Katie is joined in the office in the afternoons by Winston, her Derpy Sausage Dog.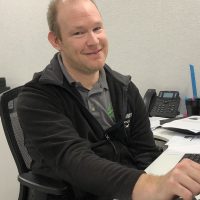 Dan Bentley
Admin Assistant
Dan has recently joined the team part time to help Katie with any admin task's.
He has a degree in Graphic Design from Portsmouth University.  This enables him to maintain our social media and create graphics when necessary.
Dan is a Paralympic Gold and medalist in  Boccia and during his spare time he runs an Academy for up and coming Boccia Athletes.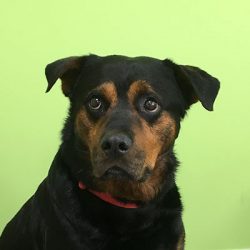 Inca
Security (If he's not snoring on his bed!)
Inca has been adopted from Wood Green Animal Charity by David & Sandra. 
He comes to work every day with Sandra and likes nothing better than curling up on his office bed and sleeping the day away!
Fir Tree Technology were recommended to us via a commercial dealership, they undertook a major project for us of supplying and installing equipment into 13 new vehicles for our fleet.
Our vehicles were delivered direct to their premises where the work was undertaken. Fir Tree developed bespoke products for us when there wasn't anything available in the market place that would meet our requirements. They kept the project running smoothly, keeping us informed every step of the way and always delivered on time.
We very much look forward to a continued relationship with this team of professionals
"We have been working with Fir Tree Technology for a few years now. They have the ability to advise on the best solutions for our vehicles, always listen and understand exactly what we are trying to achieve.
Fir Tree's knowledge of this industry is 'second to none' and we look forward to continuing to work with them"
"Having had in excess of 30 rigids kitted out with Fir Tree systems I can safely say we have seen a huge improvement in our fleet claims experience. From start to finish, Fir Tree managed the installations - working to our requirements to minimise downtime and complete in a timely manner.
"I am already making plans to extend their systems further within our company".
"We have worked with Fir Tree Technology for a number of years, they have always ensured that our vehicles are on the road on the required date and always meet our exacting standards.
We appreciate their "can do " attitude, which even extends to making bespoke products for us when no other solution is available.
We look forward to continuing our working partnership.
"Having dealt with Fir Tree over the past 10 years the service they provide is second to none, the answer to any problem posed is always a 'yes we can'.
"The quality of any work undertaken is completed to the highest standard and always adheres to the manufacturer's guidelines using quality materials, no short cuts are taken. All work is carried out on time. The knowledge that David and his team have makes it a very easy option for me to use them and all enquiries / projects are handled in a professional and timely manner whilst also being priced competitively without compromising on quality.
Their company motto should read "if a job's worth doing, its worth doing right" which they certainly do.
I look forward to continuing to work with them for many years to come".